Survival School

In partnership with Peak District Survival School, we provide outdoor education provision. Our Survival School will be led by an experienced outdoor education team from Peak District Survival School and their lead instructors Mark Fox and Mike Perry, who have over 20 years of experience in outdoor education.
Peak District Survival School is regulated by The Adventurous Activity Licensing Service and holds endorsements including: Learning Outside the Classroom Quality Badge, Adventure Mark and delivers teacher/ Outdoor Education training accreditation under the NCFE.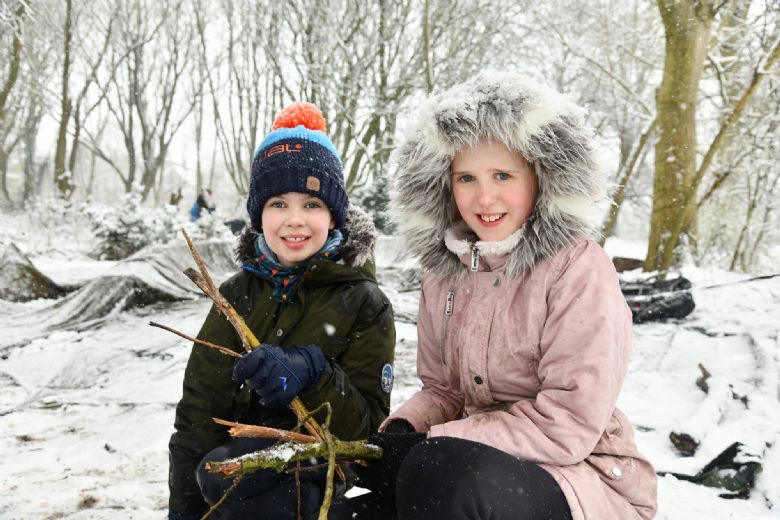 Lessons will include a range of activities including:
Local walks/ expeditions to aid navigation
Lessons in habitats and wildlife delivered in the forest behind the school grounds
Shelter construction
Wilderness cooking
And lots more.
The programme will run each Thursday, with each class participating for half a day each. Each class across the whole school will engage in the program for half a term on rotation throughout the year.
Lessons will be delivered outdoors and we would advise you to send with children:
Wellies
A change of clothes (if your lesson is in the morning please dress your child in old clothes and wellies for arrival and have school uniform to change into before lunch).
A waterproof and warm coat.
Hats and gloves for the winter period.
Clothes that will get muddy and dirty and on occasion may be damaged by brambles or vegetation when snagged or caught.
Children participating in their session of a should arrive at school in their Survival School clothing, getting changed into their school uniform/PE kit at lunchtime. Children participating in their session of a afternoon should arrive at school in their school uniform/PE kit and will get changed into their Survival School clothing (which they will need to bring with them) at the end of lunchtime.
Natural Navigation
Mark Fox from Peak District Survival school shows us how we can navigate ourselves in the wild using a few hints given to us from the oak tree and birch tree...