Uniform information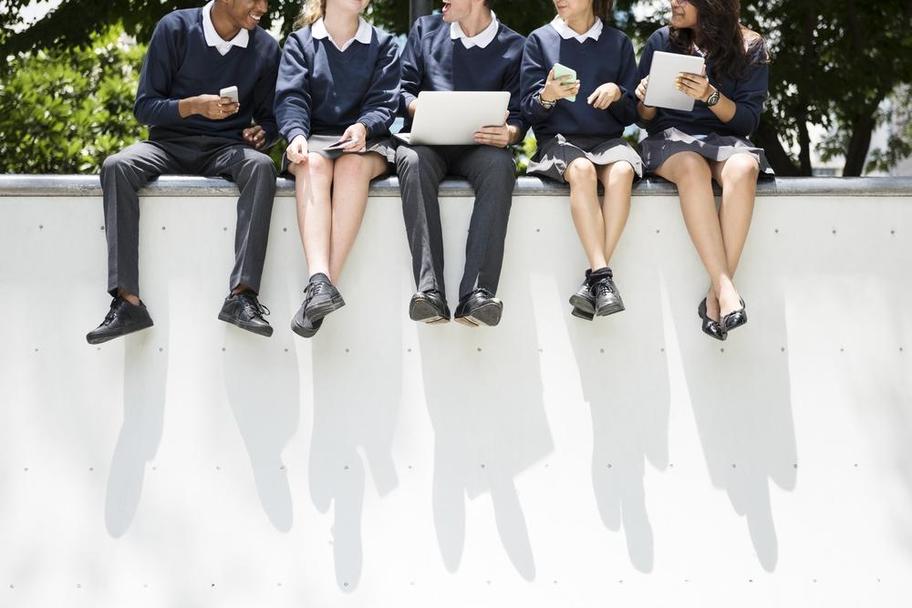 Pupils speak confidently about respecting others and recognise everyone as equal. – Ofsted, November 2022
EYFS & Years 1 – 6
Grey/black/navy trousers or grey/black/navy skirt or pinafore
White short or long sleeved shirt or White polo shirt (school badge optional)
School tie (optional)
Navy jumper or cardigan (school badge optional)
Grey/black/white socks
Black shoes
During warmer weather, children may choose to wear grey/black/navy short trousers or a blue and white gingham dress.
PE kit
All PE kits should be in a labelled PE bag
Indoor
Blue Springcroft sports top or a white polo/t-shirt
Navy shorts
Black pumps
Outdoor
Black/navy jogging bottoms
Black/navy sweatshirt
White polo/t-shirt
Trainers
Swimming
Towel
Swimming costume/shorts/trunks
Googles (with parental permission)
Swimming cap (branded silicone Springcroft swimming caps are available from our school office for £6).
Survival School
Lessons will be delivered outdoors and we advise parents to send children to school with:
Wellies
A change of clothes (if your lesson is in the morning please dress your child in old clothes and wellies for arrival and have school uniform to change into before lunch).
A waterproof and warm coat.
Hats and gloves for the winter period.
Clothes that will get muddy and dirty and on occasion may be damaged by brambles or vegetation when snagged or caught.
Please ensure that ALL items of clothing are labelled with your child's name.
Jewellery
Children are allowed to wear a watch for school.
Children may wear ear-rings for school, but these must be small studs. Ear-rings must be removed for PE. If you are planning on having your child's ears pierced, please do so at the beginning of the holidays so that they do not miss any PE lessons in September.
Necklaces and bracelets should not be worn for school.
No make-up or nail varnish is permitted to worn at school.
Haircuts
The following will not be permitted in any class in school:
Noticeably dyed hair
Shaved heads or partially shaved heads, especially with lines or patterns cut into it
Unnatural hair colours or two toned hair colours.
Long hair should be tied back with a navy headband and/or bobble
Branded uniform can be purchased from Schools In (nearest store is in Meir) and a link to their website can be found here. Non-branded uniform can be purchased in national supermarkets.
Our school Fundraisers also run a second hand uniform shop each half-term where donated, good quality used school uniform can be purchased.
Please speak to our school office staff if you need support/advice with any school uniform queries.